This past weekend was Cat Con 2019, the biggest cat-centric event in the world. The convention was held at the Pasadena Convention Center in Pasadena, CA, on June 29th to June 30th. The bottom line is, if you love cats, you had to be there. Although many things were exciting during the convention, we narrowed it down into 4 awesome highlights for the weekend.
Meet and Greet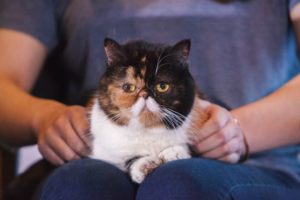 Do you have a favorite instafamous cat you follow? Cat Con held a meet and greet for all of your beloved famous cats: which includes, Pudge the cat, The Dark Lord and Suki the cat, just to name a few.
Guests had to pay to meet their favorite cat celebrity—but most of the proceeds went to animal-related charities and shelters. They got the opportunity to meet and take their own selfies with instafamous cats of their choice.
Cat Adoption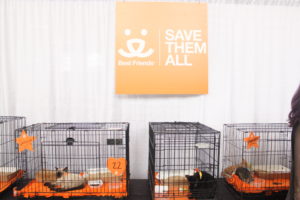 Although there are a lot of cat celebrities at the Meet and Greet, any outside cats were not allowed into the convention. This is to prevent any literal cat fights—can you imagine? Even though cats were not allowed into the event, there were still cat adoptions going on.
The Best Friends Animal Society had a huge area where they held cat adoptions. Cat Con guests got the opportunity to play with adoptable cats and kittens before adopting their new furry best friends. They reached up to 176 adoptions during the weekend.
Pet-Expo Hall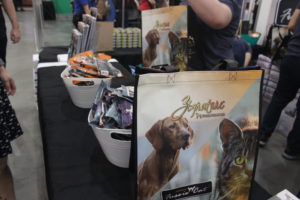 The main event at Cat Con was the Pet Expo Hall. This is where all of the cat-related booths were located. A range from clothing to cat food was available and of course, all cat related. There was a lot of freebies given out to guest: which includes, Fussie Cat samples, Essence Cat food sample and some festive cat ears with glitter.
Cat Lover Unite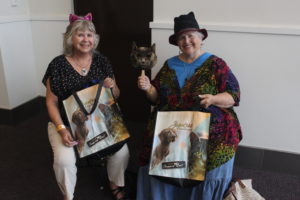 And of course, the most notable highlight was being surrounded by all things cat! Just when you thought you were the crazy cat lady; you got the reassurance that you are not alone! Cat lovers got to meet other cat lovers throughout the whole weekend. An entire convention center filled with cat-related products—what cat enthusiast would refuse?