Celebrity Cats – Alien Cat Matilda
Meet Matilda, a cat with eyes that seem to show you the universe. No, these eyes have not been altered using Photoshop, they are 100% natural. Matilda has a condition that has caused her eyes to become extremely enlarged and glossy.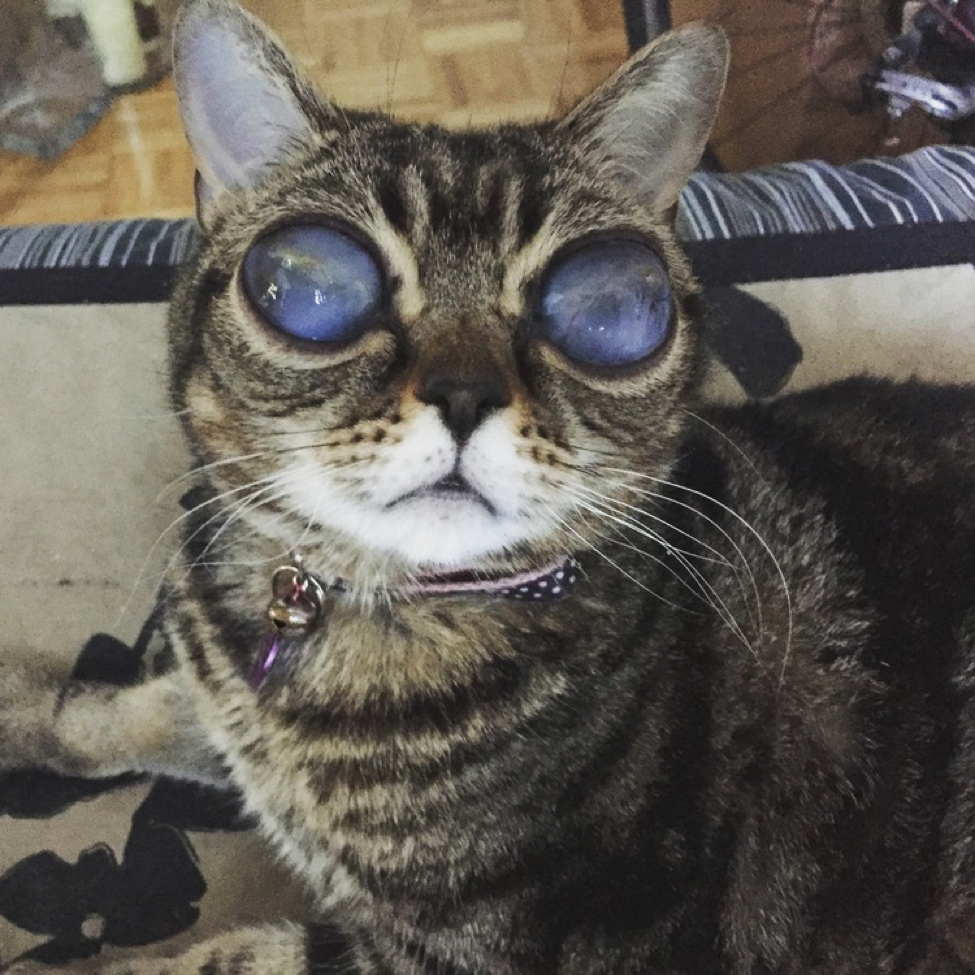 Matilda was found by an animal rescue society in a small-town hoarder's house. At only 12 weeks old she found her forever home with 'The Bearded Man, The Lady, and Dog'. For about a year her eyes seemed to be normal.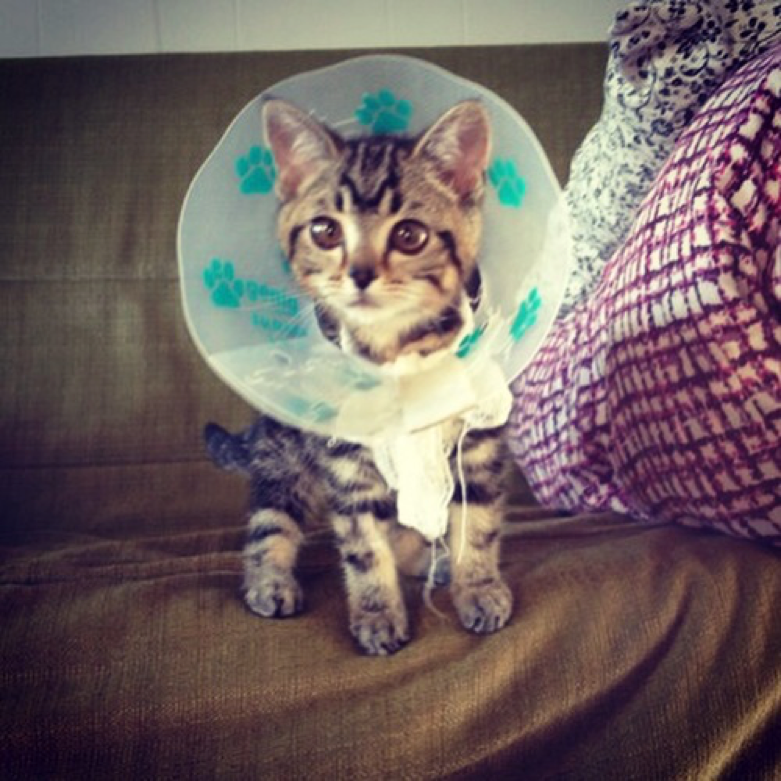 Shortly after Matilda's first birthday, she began to experience an issue with her right eye in which one pupil would dilate to nearly the size of her eye. The veterinarians diagnosed her with spontaneous lens luxation and soon after her left eye became affected as well.
Eventually, Matilda's eyes began to grow. They are unsure as to why her eyes are growing, but they believe it might have something to do with a collagen deficiency. Matilda's eyes, though large, were not causing pressure or pain, meaning Matilda could live a happy alien cat life, even without the use of her vision.
In March of 2016 Matilda had to undergo a surgery to remove her eyes. One of them had started increasing in size and causing her a lot of pain. There are updated pictures of this inspiring cat on their Instagram and blog, so be sure to check them out!